Find a Reliable Licensed Electrician in Parsippany, NJ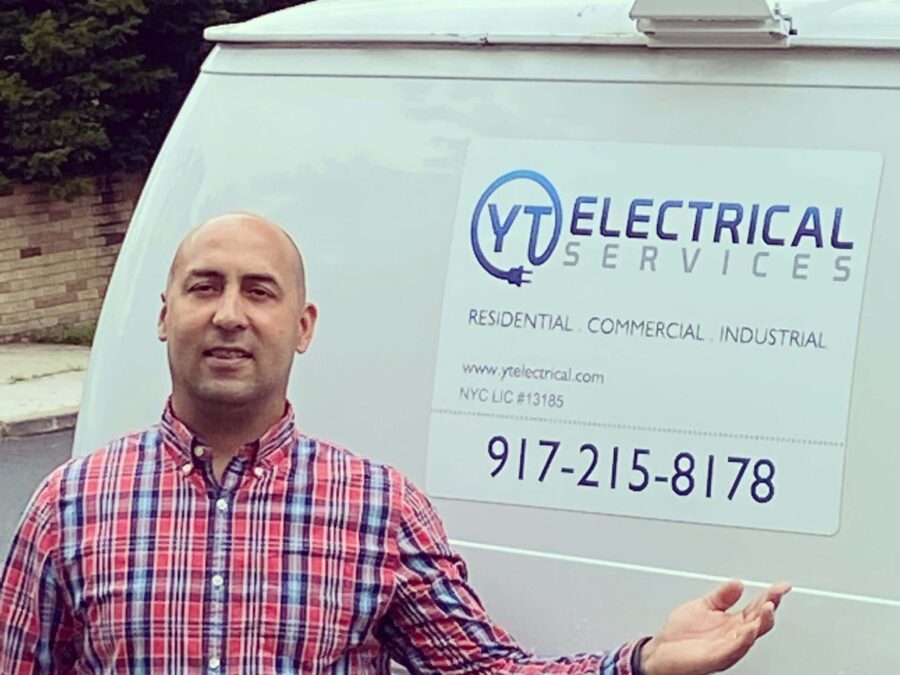 Speak to a certified electrician for a quote now
Or fill out the form below.
Note: We assure to keep your info safe.
Need a skilled and authorized electrician in Parsippany, New Jersey? Look nowhere else! It's crucial to work with experts that are not just trustworthy but also experienced when it comes to electrical services. Whether it's for residential, business, or emergency usage, we are aware of how important it is to have trustworthy electrical work. We are pleased to provide top-notch electrical services in the Parsippany area as a result.
A certified electrician in your area
Hiring a certified electrician in your region is crucial when it comes to electrical repair. All of your electrical needs may be met by our team of highly qualified experts, who are also fully licensed. We make sure your electrical system is operating effectively and securely, from straightforward electrical repairs to intricate installations.
Residential and commercial electrical services
We have you covered, Parsippany, NJ residents and business owners alike. Both home and commercial electrical services are areas of expertise for our electricians. We can assist with wiring, lighting installation, and electrical improvements if you're remodeling your house or workplace. Our objective is to offer dependable and eco-friendly electrical solutions that satisfy your particular needs.
Emergency services for electricians
Anytime an electrical issue occurs, it might seem hazardous and require rapid assistance. We are offering emergency power services to people in Parsippany and the other communities due to this. Our crew is on call around-the-clock to deal with any type of emergency electrical issue, including power outages and other electrical failures.
Services for Building Electricians
Having a trustworthy construction electrician on your team is crucial to the success of your project if you work in the Parsippany, NJ, construction industry. Our group of licensed electricians has a wealth of expertise working on building projects, installing electrical systems, and ensuring compliance with safety regulations. To guarantee that your construction project is finished successfully and on schedule, we work closely with builders and contractors.
The local electrician you can trust
Hiring a local electrician who is familiar with the unique requirements of your area is usually advantageous when it comes to electrical servicing. We work hard to deliver top-notch electricity service to our neighbors as proud residents of the Parsippany community. You can rely on us to deliver dependable and effective electrical solutions for the unique demands of your house or company by leveraging our local skills and knowledge.
Choose professionalism and quality
When looking for an electrician in Parsippany, NJ, choosing a company that emphasizes professionalism and quality is important. Our team strives to provide superior craftsmanship and exceptional customer service. We pride ourselves on our attention to detail, timely project completion, and competitive pricing. Your satisfaction is our number one priority and we strive to exceed your expectations with every electrical service we provide.
In conclusion, go no further than our staff of experts at YT Electrical when you need a certified electrician in Parsippany, New Jersey. We are dedicated to providing dependable and effective solutions that are suited to your needs using our knowledge in residential, commercial, emergency, and construction electrical services. Trust YT Electrical for all your electrical requirements, and discover what it's like to deal with a trustworthy and well-known electrical contractor in Parsippany, NJ. Please visit https://ytelectrical.com/ to learn more about our services and to make an appointment.